SUFFOLK ROAD CHELTENHAM
GLOS. GL50 2AQ
Wednesday - Saturday
12.30 - 1.15pm (last order: 1.30)
7.30 - 8.30pm (last order: 8.45)




















The restaurant will close for a holiday from 17 December. Open again from 17 January 2024.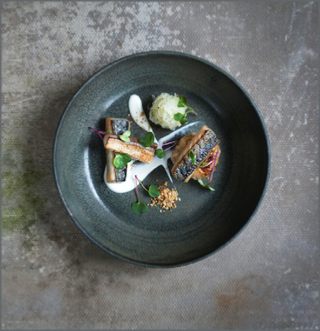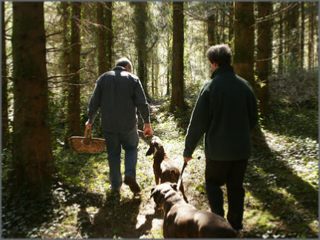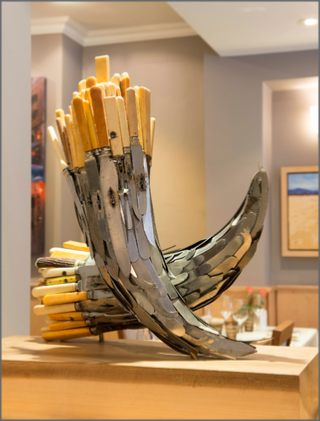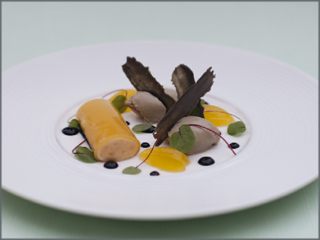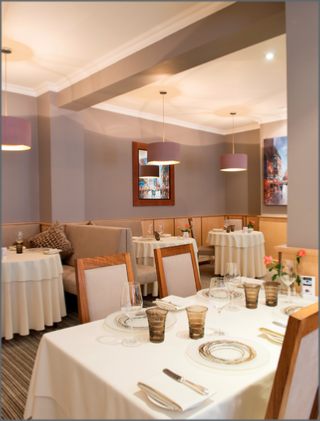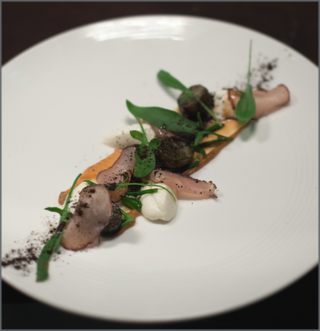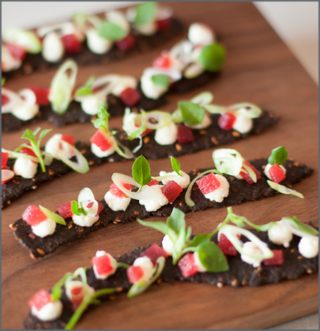 Hélène Whyle
m: 07980 836866
Hotel, Restaurant, Chef PR and more.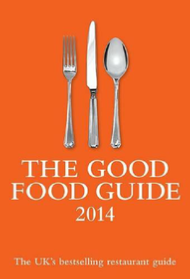 "Le Champignon Sauvage is in a league of its own. For a start, David Everitt-Matthias's cooking has never stood still - he acknowledges the developments in the restaurant world without feeling any undue need to follow them slavishly. And it is one of the mysteries of the cooking world that after 25 years, David continues to turn out dish after dazzling dish. He is such an inspirational chef."
Elizabeth Carter,
Editor of the Good Food Guide
D R Everitt-Matthias, Good Food Guide Chef Of The Year 2014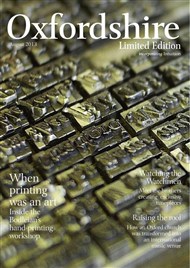 "I think you would be hard pressed to find better food, or better value, than that which delights diners at Le Champignon Sauvage in Cheltenham. Unbelievably, considering the prices, this little gem has two Michelin stars — which it has held for 13 years — and is run by the enthusiastic and welcoming husband-and-wife team of David and Helen Everitt-Matthias."
See a pdf of the article.


OXFORD TIMES LIMITED EDITION AUGUST 2013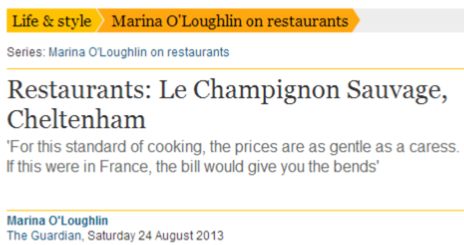 "Chef David Everitt-Matthias is a remarkable chap, adhering to some kind of laughable philosophy about a chef's place being in the kitchen. It'll never catch on. And long before René Redzepi "invented" foraging, his menus featured the bounty of local fields and woodlands. But you won't see him flogging his wares on TV while flunkies run the kitchen. He hasn't missed a service in 25 years." Read the article at theguardian.com.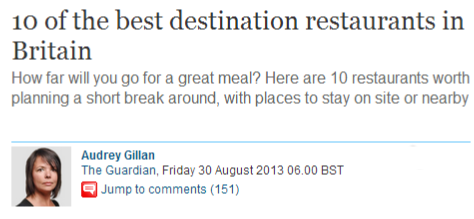 "Long before foraging became trendy, David Everitt-Matthias was cooking astonishing plates using the hedgerow's bounty to supplement top-quality produce. He and his wife Helen have been offering what many call "the meal of a lifetime" at Le Champignon Sauvage (two-course lunch £26) since 1987." Read the article at theguardian.com.



"In the historic spa town of Cheltenham and just a short drive from Ellenborough Park sits two Michelin starred Le Champignon Sauvage. Having quietly become one of the UK's most decorated restaurants, we visited this culinary giant and spoke to David Everitt-Matthias, Head Chef and Owner, to get a flavour of this extraordinary restaurant."
Read the article online.


EATSLEEPDRINK MAGAZINE AUGUST 2013






"Chefs are restless souls, especially at the start of their careers. They don't tend to hang around anywhere very long. They pick up skills. They learn recipes. They move on again, trading what they've already acquired for what else they can get. It is out of this muddle of short-lived stints that a cook's individual style is formed. Not so with David Everitt-Matthias of Le Champignon Sauvage in Cheltenham."
Read the article at theguardian.com.